0
On December 16th, brethren of the Hawaiian Lodge, families, friends along with members of the Grand Lodge of Hawaii congregated at the Makiki Temple to install the 2016 Hawaiian Lodge Officers. Worshipful Chris Kaminaka, 2015 Master, handed his seat in the East to the newly appointed master of the lodge - Worshipful Anthony Escasa.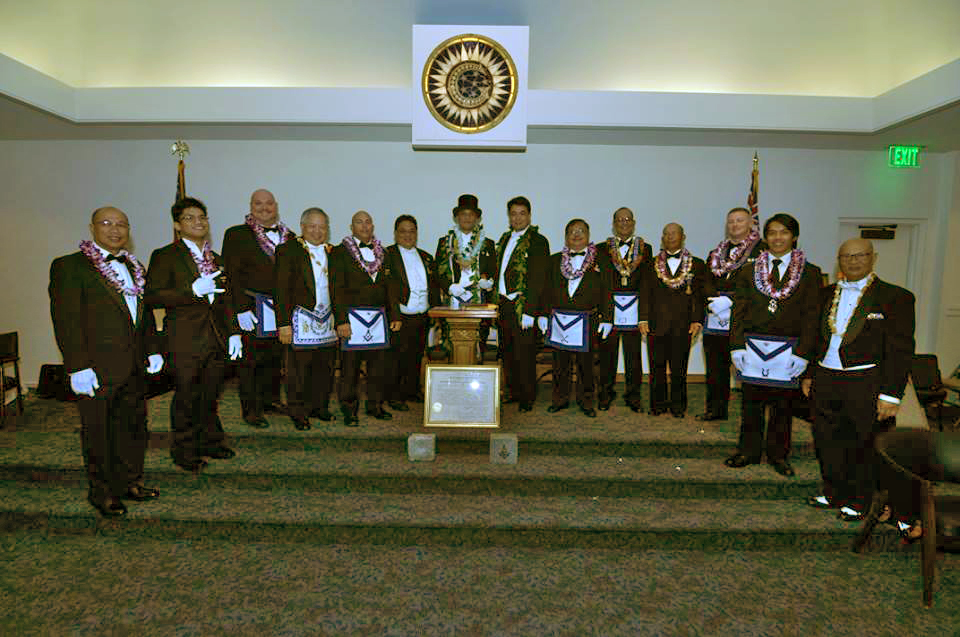 Congratulations 2016 Officers of the Hawaiian Lodge!
Master - Worshipful Anthony Escasa
Senior Warden - Chris Kaminaka
Junior Warden - David Gomes
Treasurer - Alberto Alarcon
Secretary - Worshipful Eduardo Abutin
Chaplain - Worshipful Alex Escasa
Senior Deacon - Dino Fernandez
Junior Deacon - Thomas Davis
Marshal - Marlon Calventas
Senior Steward - Kaleo Gagne
Junior Steward - Jun Suela
Organist - Tito Consejo Jr.
Tiler - Jose Rajiles
Coach - Worshipful Wilson Camagan
Coach - Most Worshipful Dennis Ng
Photo courtesy of brother Micke
Click here to view previous posts